I have been looking around for a super basic tee pattern for ages and after being stung by a couple of free patterns over the summer I think I finally stumbled across one that is a) simple looking, b) easy and c) sized for both of my boys. I got the 'Made by Me Kids Tee' pattern.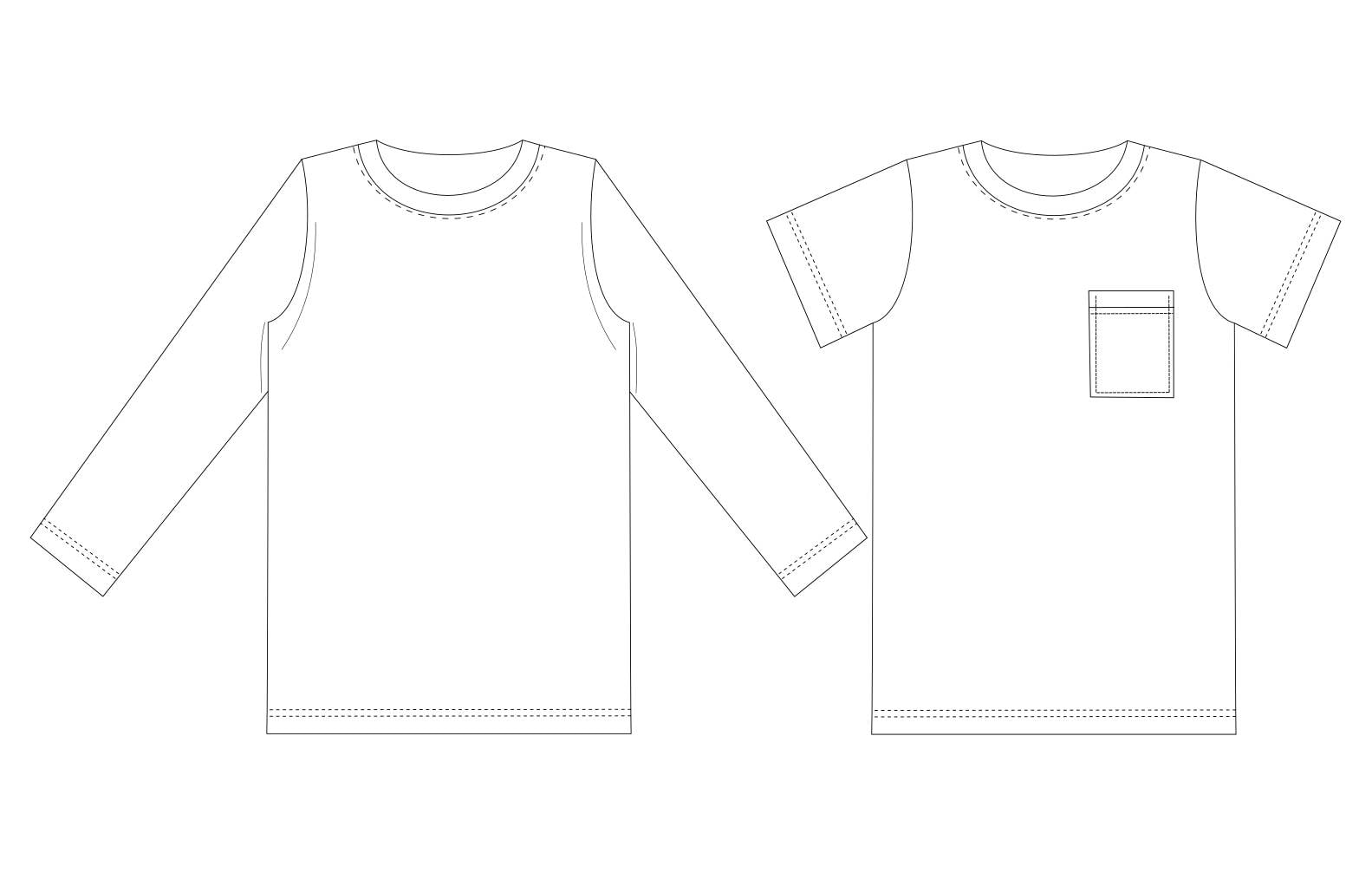 This is my first time sewing with knits on my normal sewing machine (armed with Jersey needles). Jersey feels so much different to sewing with a woven but I'm hoping to master it, an overlocker is a lot of money. I would love one eventually but I have achieved something that looks okay-ish without the expense so I'm happy.
The first I made from a fabric I saw at Birmingham rag market and was only £3 per metre. I love the swirls and I hope to make my other son a hoodie from the same fabric. I edged it in ribbing to give it more of a sweartshirt feel than a tee. I think it works! I wish I could finish it a bit better on the inside but without the overlocker I'm not really sure how to go about it - I'm just happy it sewed up at all.
The second is made up from cotton jersey, I admit - this was much easier to sew. The neck binding and the patch pocket is actually made from one of my youngests older t shirts that has no hope of ever fitting him again and was in too much of a state to give away.
I really like this pattern a lot and as someone who usually buys a basic set of tees in all sorts of colours for each boy at the beginning of a season I foresee that this will see a lot of use.